Nonradiative excitation fluorescence (NEF) nanoscopy is a promising technique allowing the observation of biological samples beyond the diffraction limit. In NEF, Förster Resonance Energy Transfer (FRET) is achieved between a surface coated with a monolayer of Quantum Dots (QDs) and fluorescent probes present in the sample. The excitation depth of the sample is then given by the FRET efficiency, typically few nanometers above the surface.

The powerful axial resolution of NEF was highlighted by observing supported lipid bilayer in interaction with coated surfaces. We have shown that the QDs-quenching level allows to calculate and map the distance between the surface and the lipid membrane with a nanometer axial resolution. Because the acquisition time is typically few hundreds ms and the QDs surface can be easily chemically modified, NEF imaging is well suited to study membrane/substrate interactions and cell adhesion.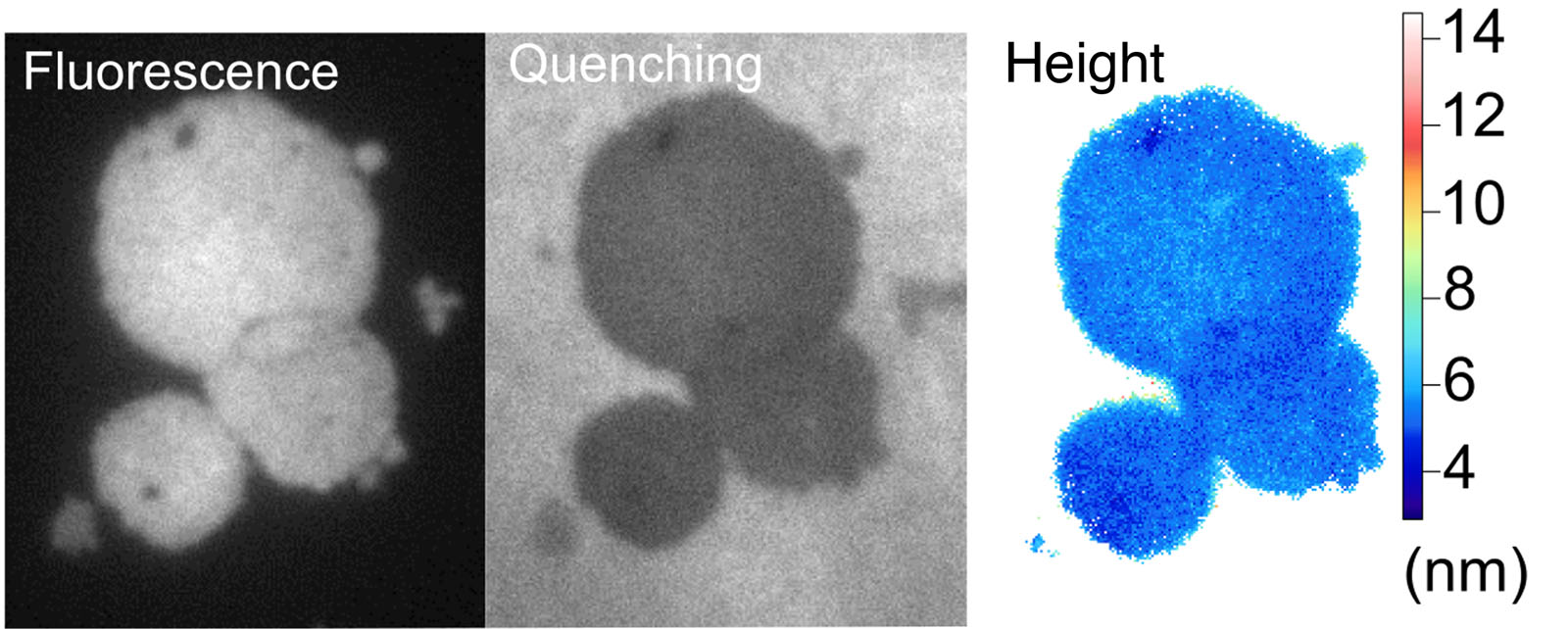 NEF imaging on lipid bilayers. From left to right: NEF fluorescence image, quenching of the QDs layer and membrane height.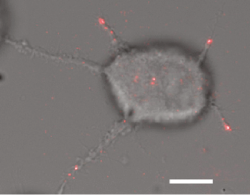 NEF picture of MCF-7 cell. Red spots represent the contacts between the cell and the surface (bar = 10 µm).