Home

Research
LUIS MIGUEL LOPEZ SANTIAGO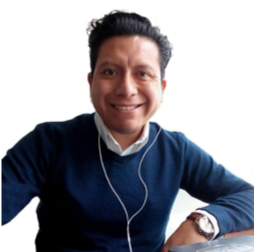 Academic discipline(s)
DOCTORAT
Research activities
Frugal innovation was presented as a new approach that challenges traditional innovation models. Its origins lie in India and many other developing countries where the material resources to design and innovate are limited, without ending the innovation of local people. The research focuses on understanding design processes that incorporate local considerations into particular social and cultural contexts. The phases that allow the generation of concepts and the solution of problems are particularly studied.
Keywords: Sustainable Development, Frugal Innovation, Social Innovation, User Centered Design.
Projects
Construction of a Warka Water Tower (August 2018)
Le Grand Chambardement : This project proposed a friendly week, animations, workshops and discoveries to have fun and imagine together the Barséquanais of tomorrow.
Education
TNEV Management and realization of a mechatronics project
LPMM13 Machining techniques and design
EV12 Eco-conception, technologies propres et recyclage
EC01 Démarche d'éco-conception
TN01 Introduction to Definition and Manufacturing

Associative
Secretary of the Association of Doctors and PhD Students UTT ElliDoc.
Publications
López Santiago, L. M., Rohmer, S., Díaz Pichardo, R., & Reyes, T. (2019). Exploratory Study of the Integration of Frugal Innovation in the Design of Products for the BoP. Proceedings of the Design Society: International Conference on Engineering Design, 1(1), 3311–3320. https://doi.org/DOI: 10.1017/dsi.2019.338