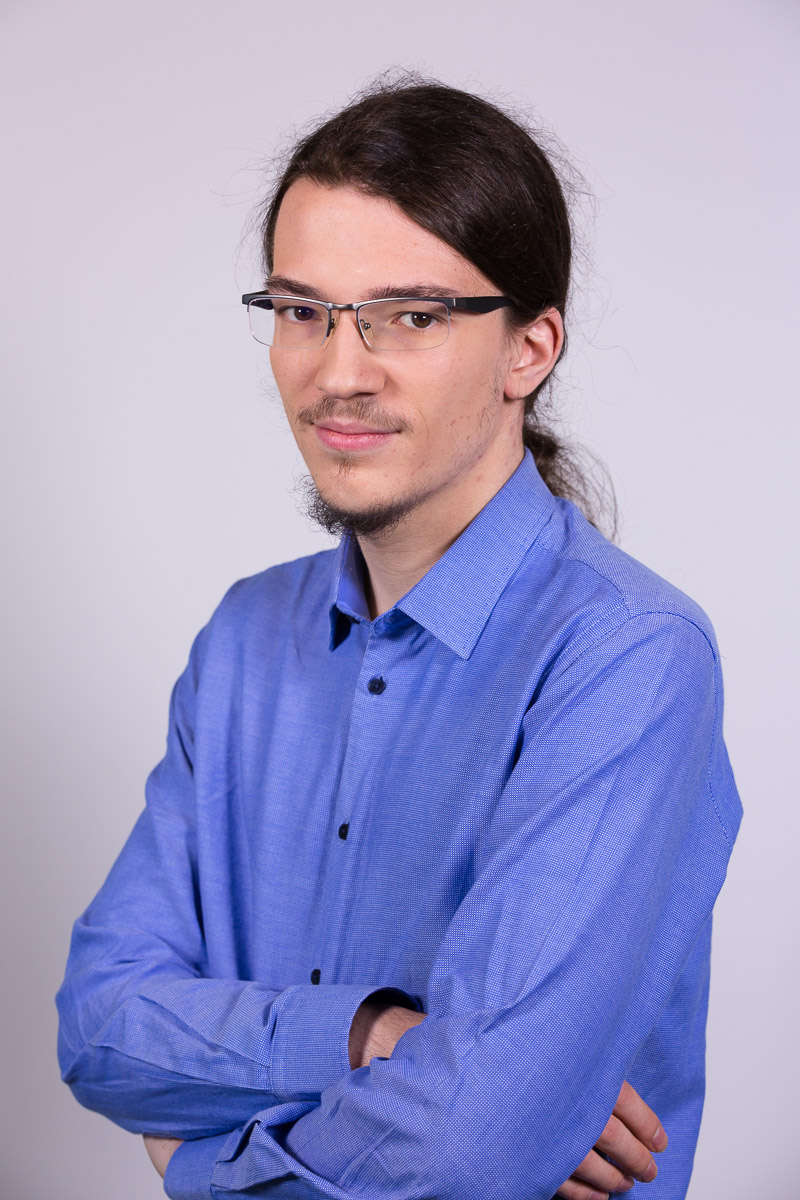 PhD Student - Elected at Council for sustainable development, transitions and prospective
Contact details
Address

12 Rue Marie Curie - CS 42060 - 10004 Troyes CEDEX - France

Phone

0325718080

Office

G104

Email

Personal Website
Academic discipline(s)
DOCTORAT
PhD topic: ViSki : From visit to skills
Supervisers: Aurélien BÉNEL (Tech-CICO), Ines DI LORETO (Tech-CICO)
Key words: Cultural Heritage, Digital Humanities, Technology Enhanced Learning, Stained Glass, Gamification, Game-based mobile guide, Knowledge engineering
Abstract: The knowledge of our cultural heritage allows us to better understand our past which has shaped today's environments. Whereas many elements are freely accessible during an autonomous visit, there are few cultural mediation tools. One of the most obvious examples is stained glasses inside religious sites. Expert knowledge about those works exit (censuses carried out by the Corpus Vitrearum), but for various reasons (economic, logistic, security, etc.) they are seldom in scope of cultural mediation device. However, many visitors would like to know more about those oeuvres during their visits. For many years, the Hypertopic collective develops a tool referencing stained glasses of Aube (France) and proposing new forms of knowledge engineering. This thesis focusses on the transmission of this documentation, using game mechanics, during an autonomous visit on site.
Scientific conferences :
30/01/2021, "What's Up Doc ?": Online participation by Adrien Fallot & Manar Alomran
Organization of scientific events :
03-07/04/2023: Webmaster for IHM'23, the 34e Francophone Conference on Human-Computer Interaction (web site)
02-04/02/2022: Organization of the 3-days workshop PubliER 2022 (web site)
Academic engagement :
2021 - 2023: Elected member of the CDDTP (Council for sustainable development, transitions and prospective) of the UTT
Teaching activities
2022 - 2023: Analysis of organizations

and Unified Modeling Language

(in charge of tutorial courses)
2022: Human–computer interaction and ergonomics (in charge of tutorial courses)
2021: Principles and pratice of Object-oriented programming (in charge of tutorial courses)
2021 - 2023: Software quality (

as project owner

)
Education
2016 - 2019: Engineer diploma (Human–computer interaction) - Conservatoire national des arts et métiers
2015 - 2016: Bachelor in Computer Science -

Université d'Orléans

2013 - 2015: Diplôme universitaire de technologie in Computer Science -

Université d'Orléans

2013: Scientific Baccalauréat (Natural science)