The project
The CONVERGENCE methodology is the result of a partnership between researchers, academics and companies. A transversal and multidisciplinary work that will have lasted more than three years. It allowed the development of a digital tool called Scenario.

The CONVERGENCE project offers a tool for steering the integration of the environment from product design to company strategy. The methodology designed is based on three main interconnected poles: strategic, tactical and operational.
Strategic: rethinking corporate governance in order to integrate environmental and social issues at the heart of the company

Tactical: Propose ecodesign approaches adapted to the company's context

Operational: Ensure the involvement of designers and the integration of ecodesign strategies into business processes.
For more information on this project, please visit this website : convergence project.

The CONVERGENCE framework is the following: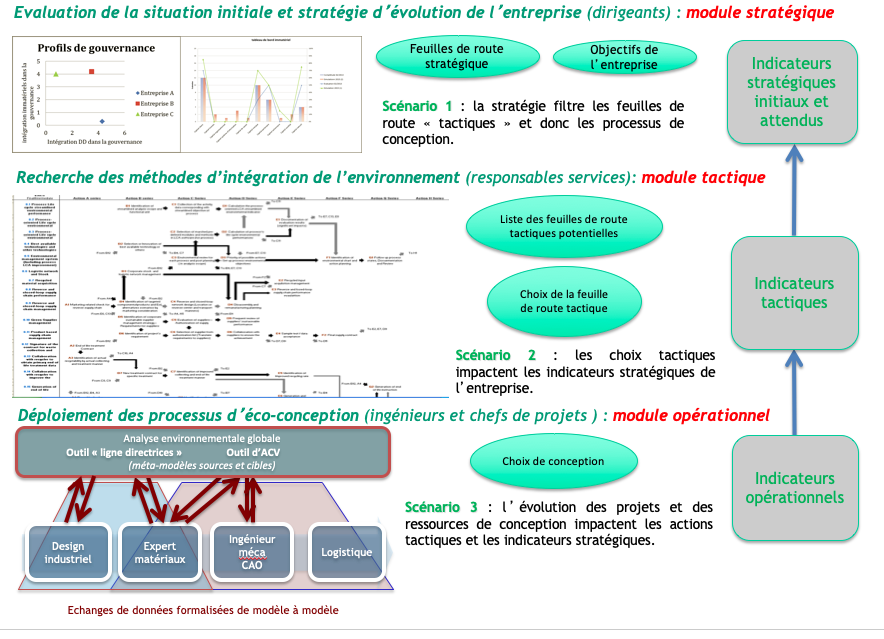 QUICKSILVER has experimented the digital tool called Scenario developed with CONVERGENCE framework. Here is Quicksilver's testimony on their experience on the tool.
Partners
LSIS - Arts et Métiers ParisTech
G-SCOP Laboratory - Joseph Fourier University
IAE Lyon 3
French Institute of Textiles and Clothing (IFTH)
Quiksilver

Our members involved
Tatiana Reyes
Nicolas Buclet
Financial
This project was financed by the ANR (Agence Nationale de la Recherche).